MISS RODEO NEBRASKA ASSOCIATION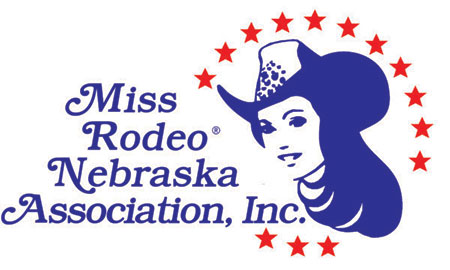 Miss Rodeo Nebraska 2022
Bailey Lehr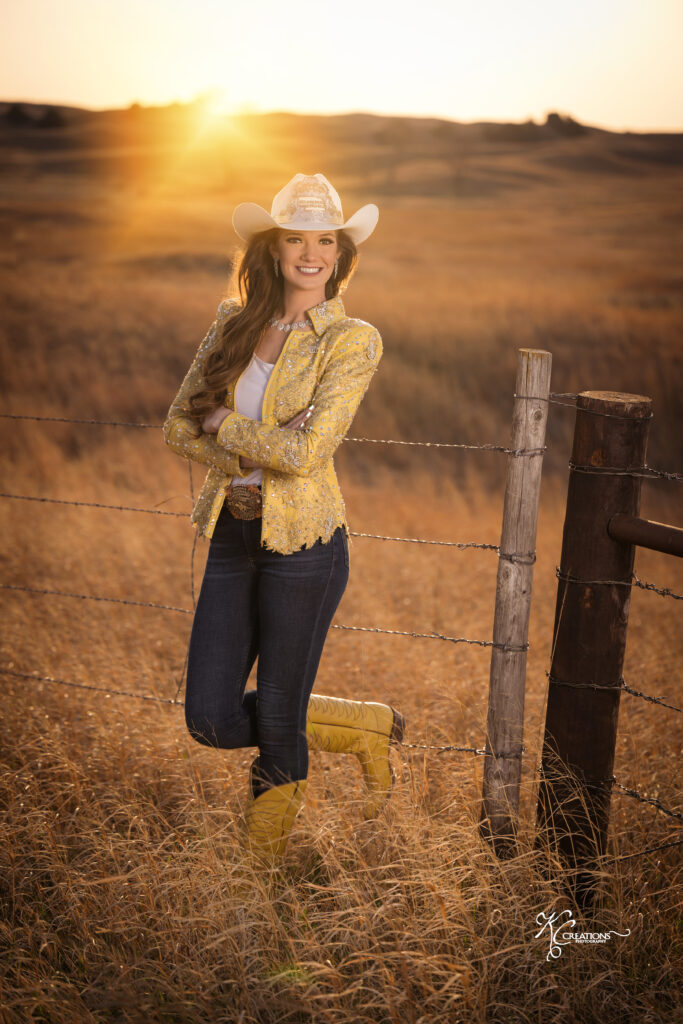 Miss Rodeo Nebraska 2022 is Bailey Lehr. Bailey is the 21-year-old daughter of Lance and Joan Lehr. She hails from Columbus, NE, where she grew up farming and ranching. She also enjoys working at her family truck stop, T-Bone. Bailey is working to get her Bachelors degree in Agricultural Business at Chadron State College. She has hopes of becoming a livestock buyer and continuing to work for her family. Away from the farm, she enjoys riding horses, eating sushi, and going for long walks with her dog Lil Debbie.
Kindness is Timeless
Photo Courtesy of KC Creations Photography
---
---
Miss Teen Rodeo Nebraska 2021
Brooke Lehr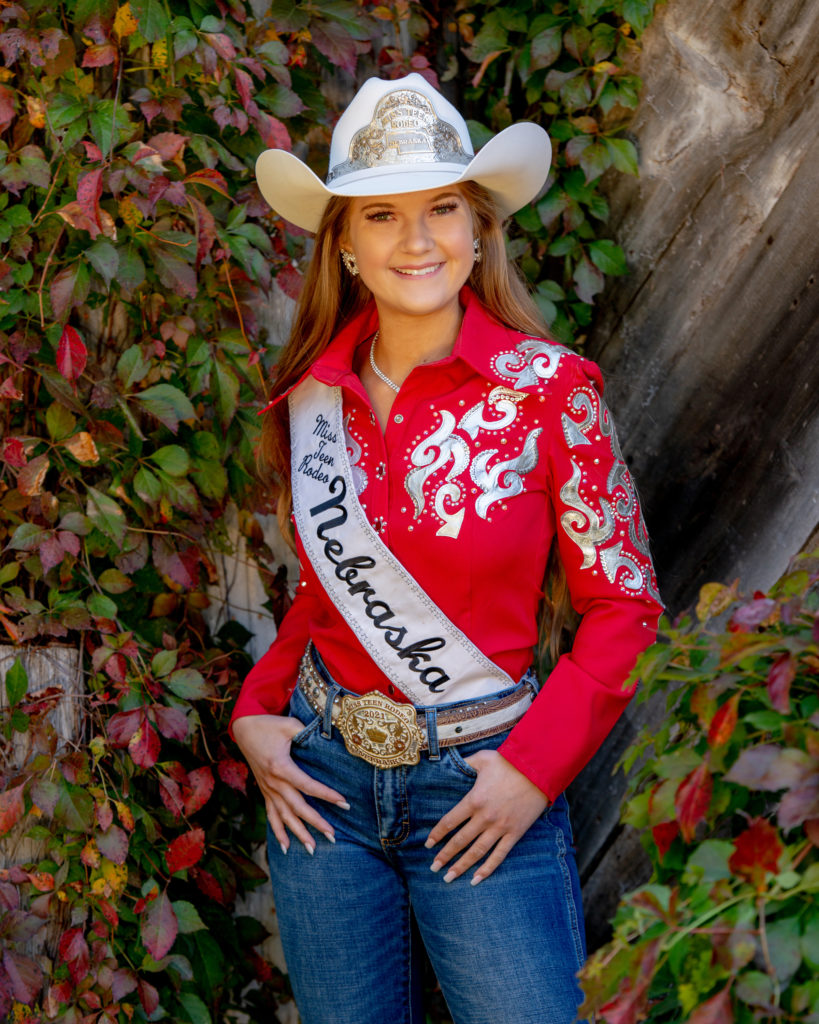 Miss Teen Rodeo Nebraska 2021 is Brooke Lehr. Brooke is the 16-year-old daughter of Lance and Joan Lehr out of Columbus, Nebraska. She attends Scotus Central Catholic where she is a cheerleader and participates in various sports. Brooke grew up working on the family farm, ranch, and feedlot while competing in many horse activities. She is a member of 4-H, the National Barrel Horse Association and the Nebraska Foundation Quarter Horse Association. Brooke has future plans to attend college with goals of pursuing a career as a lawyer where she plans to represent the agricultural sector. Brooke feels blessed and honored to have received this title and cannot wait to represent the Buffalo Bill Rodeo across this prominent state!
Photo Courtesy of Memories by Kim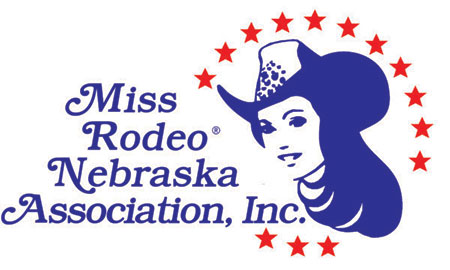 About Us
Mission Statement:
To provide an opportunity for young women of high moral and ethical
character to promote Nebraska and the sport of rodeo.
The concept of Miss Rodeo America was developed in 1955 by a group of gentlemen under the name of International Rodeo Management (IRM).
The same year, the town of Burwell, Neb. selected its first Miss Rodeo Nebraska: Dallas Hunt George of Lincoln, who held the MRN title in 1955 and 1956.
She won the regional title in Omaha at the AK-SAR-BEN Rodeo in 1956 and went on to compete and win the Miss Rodeo America title in 1957.
Laura (Lolly) Cameron Klug won the MRN title in 1957. She also won the Regional title at AR-SAR-BEN and competed at the Miss Rodeo America Pageant. In 1959, she was named as the Buffalo Bill Rodeo Queen and given the title of Miss Rodeo Northwest. She then competed again at the Miss Rodeo America Pageant, where she was second runner-up.
The MRN Pageant has continued every year since its humble beginnings. The goal of it is to select a young lady with the desire and enthusiasm to serve as a goodwill ambassador for the sport of rodeo and the state of Nebraska.
In 1991, after Burwell had hosted the pageant for 36 years, the pageant was moved to North Platte so it could be presented in conjunction with Nebraska's official state celebration, NEBRASKAland DAYS and the PRCA Buffalo Bill Rodeo.
Also in 1991, NEBRASKAland DAYS started a tradition of presenting a $1,000 scholarship to newly crowned MRNs. The MRNA Scholarship Program has continued to grow and now awards more than $5,000 in scholarship money.
In 2000, the pageant schedule was changed from three days to four days. In 2006 the Miss Rodeo Nebraska Association, Inc. expanded its program to include the Miss Teen Rodeo Nebraska Pageant.
News
LIL COWGIRL DANCE VIDEO
Help your Lil' Cowgirl practice for the upcoming performance at the Style Show with this instructional video.
CONTESTANTS ANNOUNCED FOR MISS RODEO NEBRASKA PAGEANT
Contestants from across the state will compete for the coveted titles of Miss Rodeo Nebraska 2023 and Miss Teen Rodeo Nebraska 2022. The Miss Rodeo Nebraska Association will host the annual pageant June 12 – 15, 2022 in North Platte during NEBRASKAland DAYS.
The contestants will compete in the categories of horsemanship, appearance and personality. Three judges will review the performance and knowledge of each of the ladies.
MISS RODEO NEBRASKA 2023 CONTESTANT

Rebel Sjeklocha is the 21-year-old daughter of Rusty and Susan Sjeklocha. She hails from Hayes Center, NE. Rebel is a recent graduate of the University of Nebraska Lincoln where she received her Bachelor's Degree in Agricultural and Environmental Sciences Communications with minors in Law and Business and the Engler Entrepreneurship Program. Throughout college, Rebel was a competitive member of the Husker Equestrian Team, the president of the CASNR student advisory board, and very involved in other on-campus organizations. She is the host of a western lifestyle podcast called "Breaking the Barrier," and enjoys all things media and communications. In her spare time, Rebel enjoys singing, playing the guitar, and writing cowboy poetry.
MISS TEEN RODEO 2022 NEBRASKA CONTESTANTS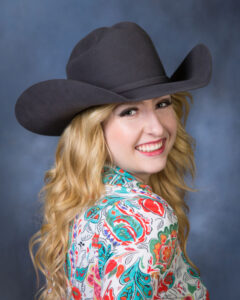 Hannah Siwinski is the 17 year-old daughter of Michael & Sherry Siwinski of Central City. She will be a senior this fall at Palmer Public Schools. Hannah has been active in the 4-H Horse program for 11 years. She enjoys FFA, 4-H, being a Merrick County 4-H Ambassador, Rodeo, raising and showing American Quarter Horses, archery, playing board games, and spending time with family. She competes in horse judging and quiz bowl, designs and makes her own unique line of western earrings, and breaks and trains her family's young horses. Hannah loves to make others smile and laugh every day.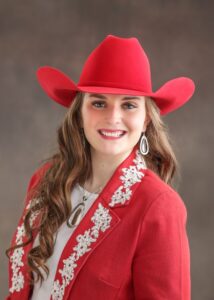 Calie Troyer is the 17-year-old daughter of Yvette and Kyle Troyer, from Hershey, NE. Calie attends Hershey Public Schools where she will be a senior this fall. Callie is involved in Future Business Leaders of America, dance, One-act, speech, National Honor Society, and Teammates. She is active in 4-H and has served as both the secretary and president on the 4-H Council. Calie is active within her church community and volunteers time to help in her community. Calie wants to pursue a degree in pediatrics after high school because of her love for children.
MISS RODEO NEBRASKA PAGEANT 2023 SCHEDULE
Sunday, June 12
10:00 AM Miss Rodeo Nebraska Horsemanship Competition, Wild West Arena – Free Admission
12:30 PM Miss Rodeo Nebraska Association Horsemanship BBQ, Wild West Arena Pavilion – Tickets available at the gate
Adults – $10.00    Children 12 & under – $5.00
Monday, June 13
6:00 PM Miss Rodeo Nebraska Speech Competition – Mid Plains Community College, South Campus Theater – Tickets available at the door
Adults – $5.00   Children 12 & under – free
Tuesday, June 14
7:00 PM Miss Rodeo Nebraska Style Show & Scholarship Auction, Location to be announced
Adults – $25.00   Children 12 & under – $15.00
Wednesday, June 15
1:30 PM Miss Teen Rodeo Nebraska Coronation
Mid Plains Community College, South Campus Theater – Tickets available at the door
Adults – $10.00   Children 12 & under – $5.00
8:00 PM Miss Rodeo Nebraska Coronation, Wild West Arena during the Buffalo Bill Rodeo
Tickets to the rodeo available on nebraskalanddays.com or at the gate
9:00 PM Miss Rodeo Nebraska Pageant Awards Ceremony, Wild West Arena Pavilion
Free admission
Age Requirement Updates for the 2023 Miss Rodeo Nebraska Association Pageants
To reflect the recent change made by Miss Rodeo America Inc. regarding the age requirement for contestants at the Miss Rodeo America 2023 Pageant held in Las Vegas, NV in December 2022, the Miss Rodeo Nebraska Association announced a change in age requirements for the contestants for the Miss Rodeo Nebraska 2023 Pageant to be held June 2022 during Nebraskaland Days celebration in North Platte.
The age requirement for Miss Rodeo Nebraska 2023 contestants now states:
2022 Participation Agreement for pageants held in 2022 that select a Lady-in-Waiting (2023 titleholder) who would compete in 2023 for Miss Rodeo America 2024 will agree and sign to the following on their MRA Pageant application: She will have reached 21 years of age by November 1 of this year (2023). She will have not reached 27 years of age and will have not reached 27 years of age as of December 31 of this year (2023).
In addition, the age requirements for the Miss Teen Rodeo Nebraska pageant were also adjusted to reflect the best opportunities for our competitors.
The new age requirement for Miss Teen Rodeo Nebraska 2022 contestants now states:
Contestant must not be less than 15, nor more than 18 years of age by the first day of the pageant as you compete for Miss Teen Rodeo Nebraska.
Please reach out with any questions to our Executive Board Members or Pageant Chair Cindy Petersen.
Nebraska Rodeo Queen Shines on National Stage
Walrath Takes Third Runner-Up at National Pageant
NORTH PLATTE, NE – Joeli Walrath of Ashton, NE, finished as third runner-up at the 2022 Miss Rodeo America Pageant in Las Vegas, NV. She served as Miss Rodeo Nebraska for 2020-2021 and competed in the eight day contest at the South Point Hotel and Casino.
The Miss Rodeo America Pageant is held in conjunction with the Wrangler National Finals Rodeo. Contestants are judged in three main categories – horsemanship, personality and appearance.
When asked what her favorite part of the pageant, Walrath stated, "All the early mornings and late nights are so extremely worth it. Just to be standing on this stage is a dream come true for every single one of us. We have all talked about our journeys getting here, dreaming of the Miss Rodeo America crown and state crowns, so just being here and being able to represent the great state of Nebraska and having my support system here the entire time. Thank you all for getting me here, and I appreciate all of you."
Walrath received a $6,000 education scholarship from the Miss Rodeo America Foundation, a Top Five Buckle from Montana Silversmiths and other prizes.
Hailey Frederiksen of Colorado received the honor of being crowned Miss Rodeo America 2022.
Miss Rodeo Nebraska 2022 Coronation Fundraiser Announced
Join us January 8, 2022 in Columbus, NE to celebrate the Coronation of Bailey Lehr as Miss Rodeo Nebraska 2022. Please RSVP by December 17 to baileylehr@hotmail.com.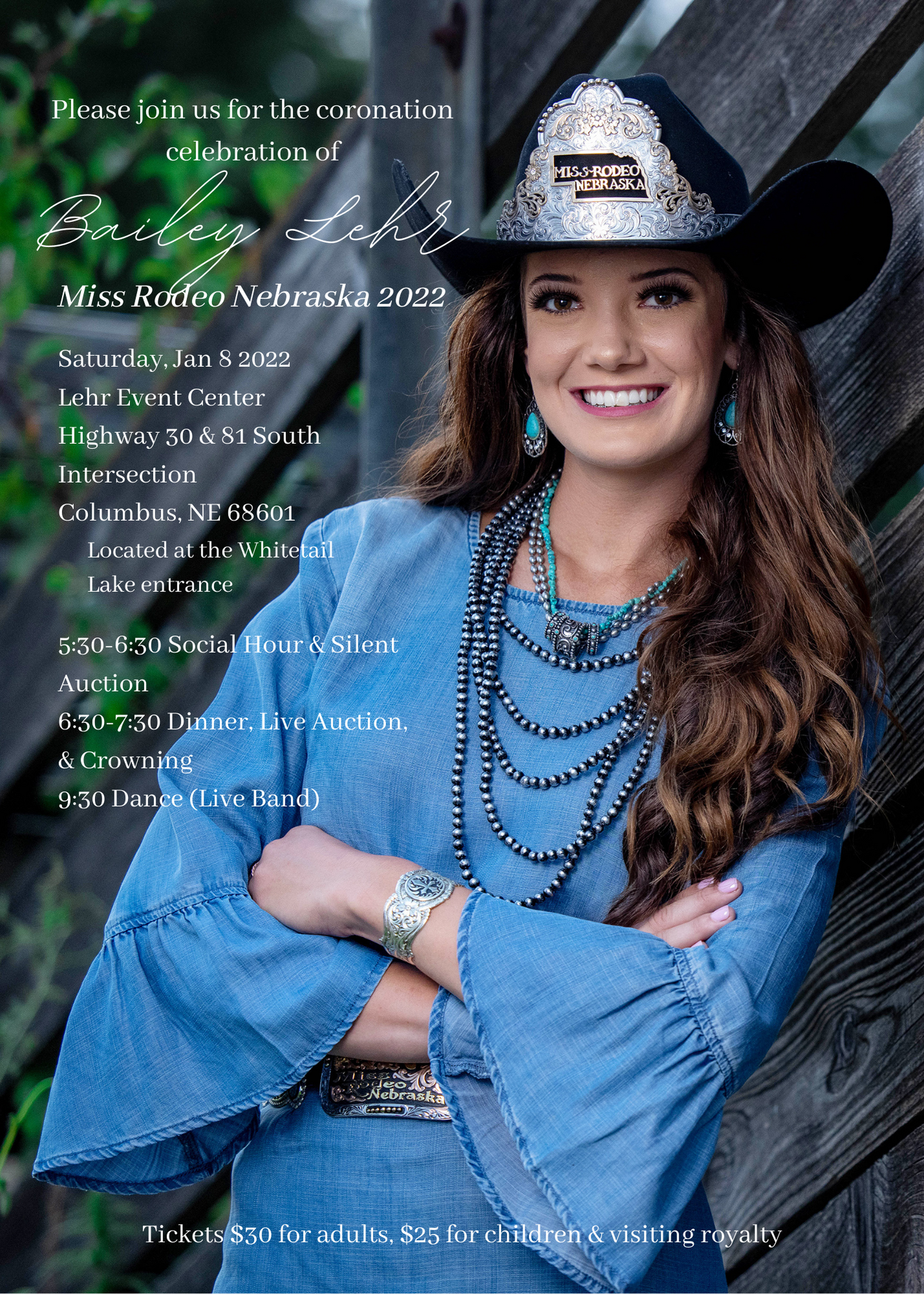 The Sponsors of Miss Rodeo Nebraska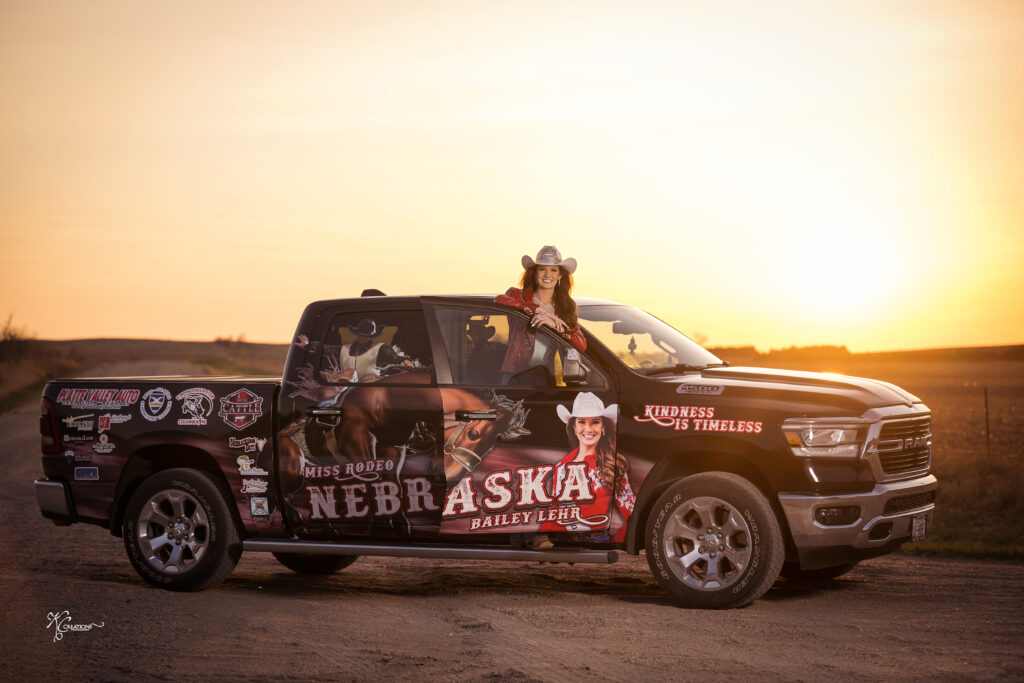 Photo courtesy of KC Creations Photography
We are so grateful to the many gracious sponsors who make the Miss Rodeo Nebraska program possible. We couldn't do it without you! For more information about sponsorships, or to learn how to become a sponsor, contact Lacey Williams at laceyjane20@gmail.com, or Peggy Moorhead at moorhead@hersheytel.net.
Platinum
Mid-Plains Community College
La Quinta Inn & Suites/North Platte
Platte Valley Auto Mart
T-Bone Truck Stop
Lehr Feedlot
Diamond
NebraskaLand Days, Inc.
Buffalo Bill Rodeo Committee
Miss Rodeo Nebraska Association
KC Creations Photography
Mentzer Oil
Town and Country Western Wear
Orr's Dry Cleaning
Jody's Auto Sales
Dry Creek Western Wear
Toxic Graphics
NebraskaLand Bank
Welker and Fevold
North Platte Telegraph
North Platte/Lincoln County Visitors Bureau
Remax (Roxanne)
Grubaugh Auction Services
Kids USA
A Moment Photography
Silver
Bronze
Columbus Sales Pavillion Inc.
First National Bank
Daniels Produce
Pinnacle Bank
Jespersen Feedlot
Copper
Dan & Karen Troyer
North Platte Stockyards
Rod and Judy Stagemeyer
Twin Rivers Vet
Niemann's Port-A-Pot
McClain Trucking
The Fort
The Tanning Place
Short and Sons Trucking
Agri-City Insurance
TMC Storage
Aurora Cooperative
Pageant Partners
NEBRASKAland Days
Buffalo Bill Rodeo
Mid-Plains Community College
Miss Rodeo Nebraska Association
Saddle Sponsors
Forms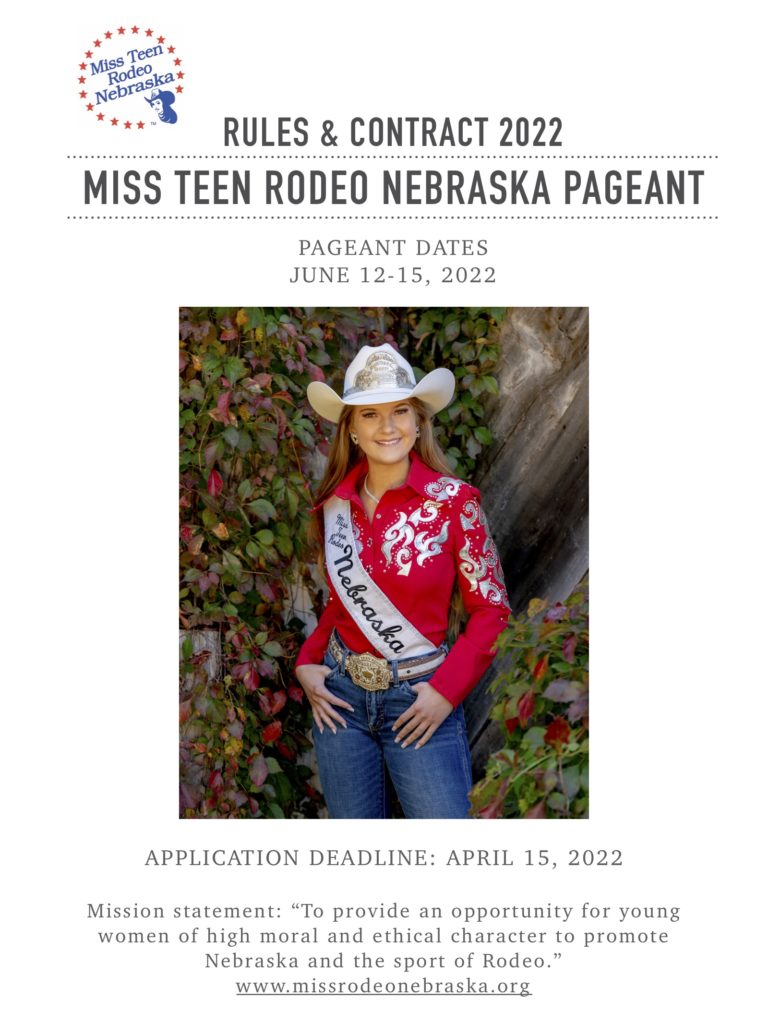 Visiting Royalty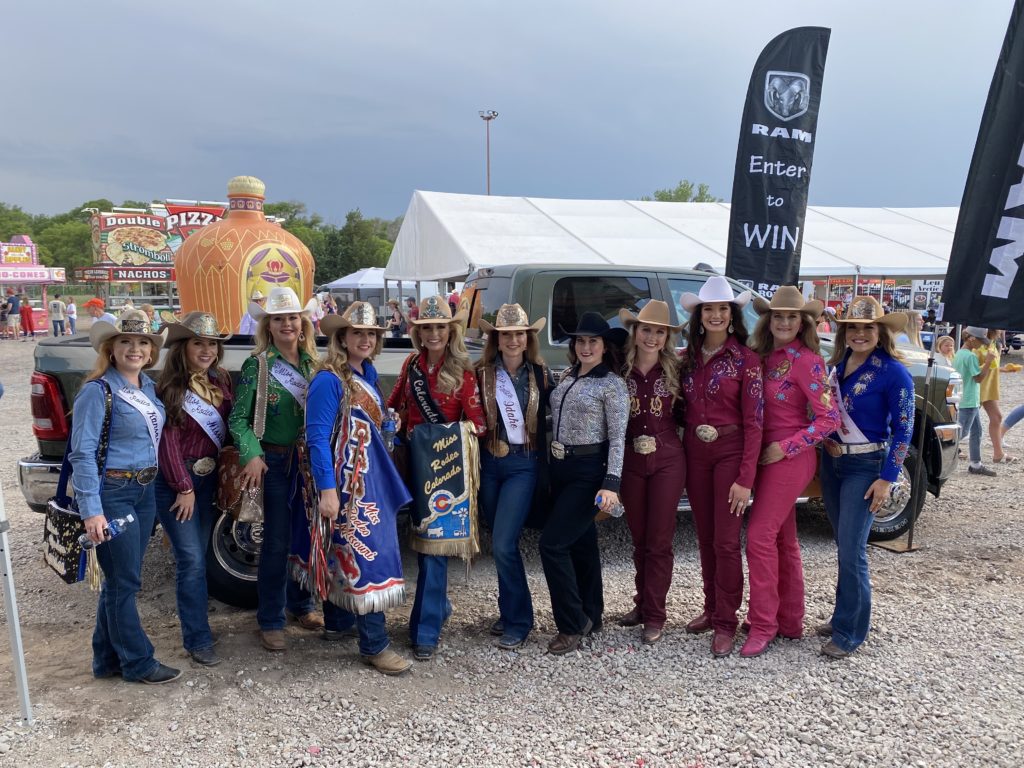 Lil' Cowgirl Clinic 2022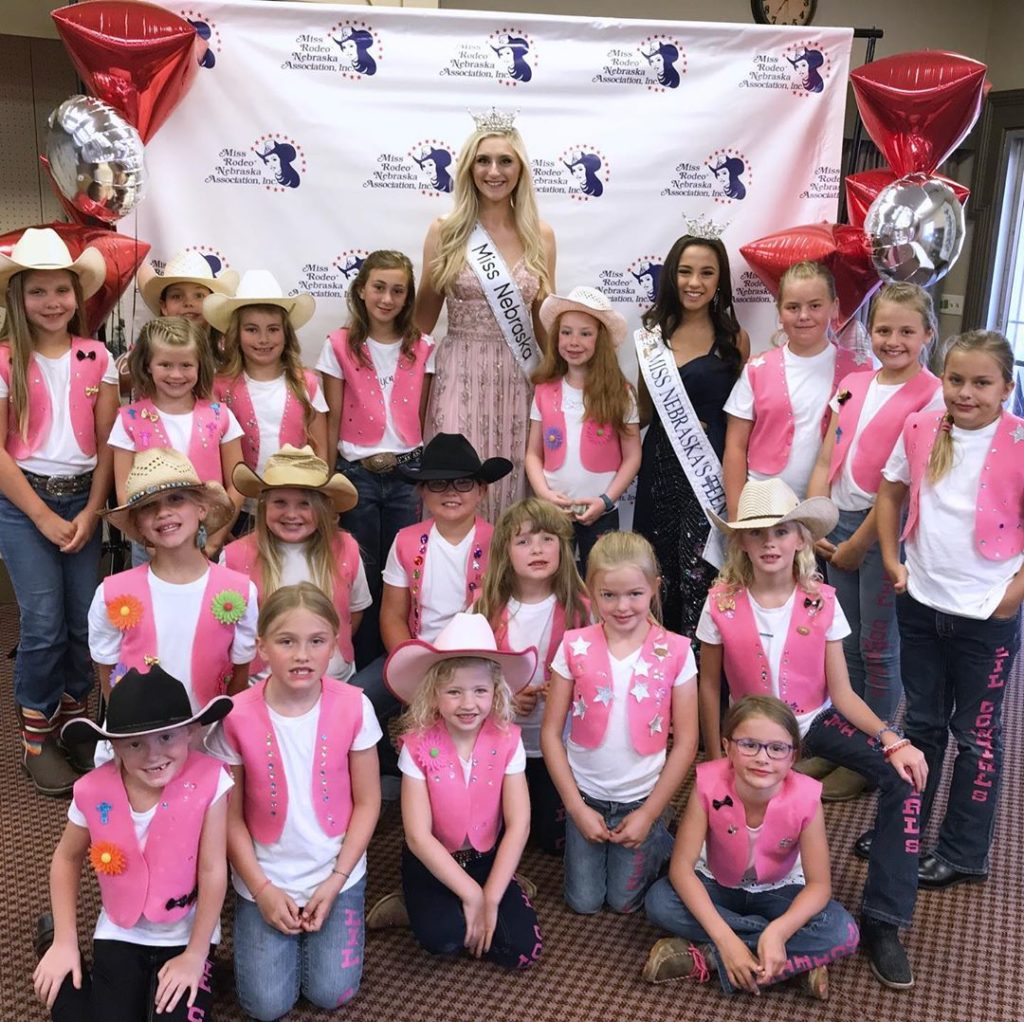 The Royalty Scrapbook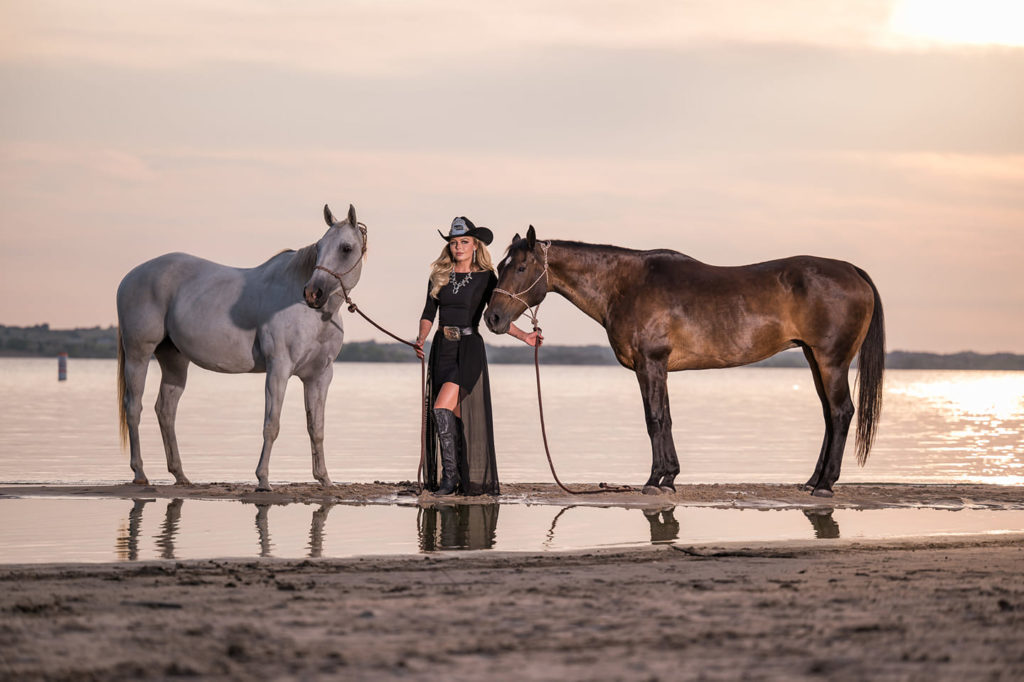 (Photo courtesy of KC Creations Photography)
Their reigns may be over, but our former Miss Rodeo Nebraskas and Miss Teen Rodeo Nebraskas will never be forgotten. Click on the links below to see photos of previous leading ladies.