NEBRASKAland Days
June 15-25, 2022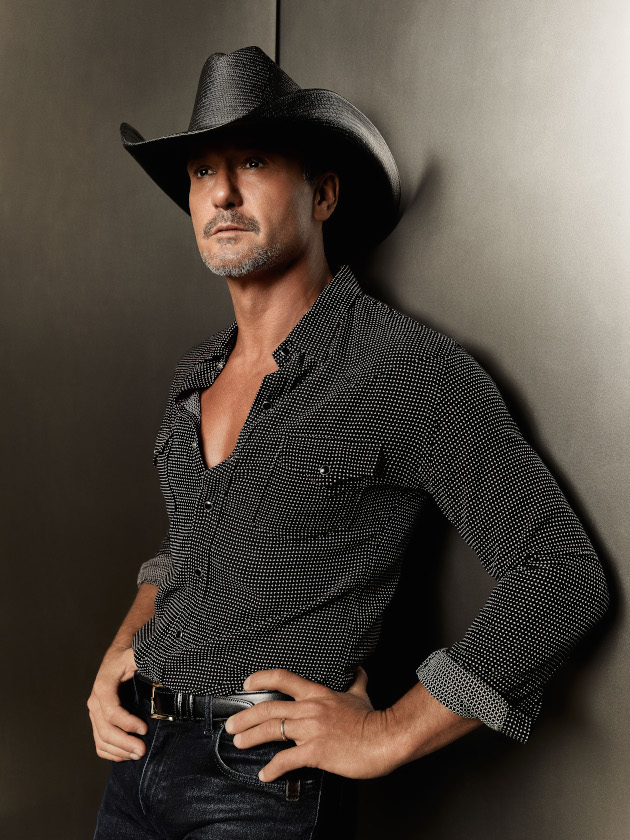 Tim McGraw
McGraw is a Grammy Award-winning entertainer, author, and actor who has sold more than eighty million records worldwide and dominated the charts with forty-four number one singles. He is the most played country artist since his debut in 1992, has four New York Times bestselling books to his credit and has acted in such movies as Friday Night Lights and The Blind Side. He is the founder and inspiration behind health and fitness brand, TRUMAV. McGraw is considered one of the most successful touring acts in the history of country music. His last solo project spawned one of the biggest hit singles of all time, "Humble and Kind," whose message continues to impact fans around the world.
McGraw will be joined by Nashville Recording Artists Chris Lane and King Calaway.
Chris Lane's star continues to rise with over 1.3 BILLION on-demand streams and three #1 hits -PLATINUM "Big, Big Plans," 2X PLATINUM "I Don't Know About You," and PLATINUM "Fix." Stacking his milestones with a pair of all-star collaborations, Lane teamed up with LA-based artist/producer Gryffin on the infectious track "Hold You Tonight" after his 2X PLATINUM smash single "Take Back Home Girl" with Tori Kelly. Lane was spotlighted in PEOPLE's 2019 Sexiest Man Alive issue, scored nominations at the iHeartRadio Music Awards, ACM Awards and Radio Disney Music Awards, and has appeared on TODAY, The Bachelor, The Tonight Show Starring Jimmy Fallon, Late Night with Seth Meyers and CONAN. He's shared the bill with A-list acts like Florida Georgia Line, Kane Brown, Brad Paisley, and Dan + Shay, and is set to headline his FILL THEM BOOTS TOUR starting in 2022. Launching his next chapter with brand-new single, "Fill Them Boots," Lane also dropped "Summer Job Money," "That's What Mamas Are For," and is featured on Dustin Lynch's "Tequila On A Boat."
Named one of the seven new country acts to watch out for by Billboard in 2019, BBR Music Group/Stoney Creek Records group King Calaway has made their presence known. From multiple performances at the famed Grand Ole Opry – including an incredible performance moment with the legendary Ricky Skaggs – to making their late night television performance debut on Jimmy Kimmel Live!, King Calaway has made quite the impact on the country music industry. They have also performed on The Late Late Show with James Corden, TODAY and The Kelly Clarkson Show as well as the internationally acclaimed show Neighbours.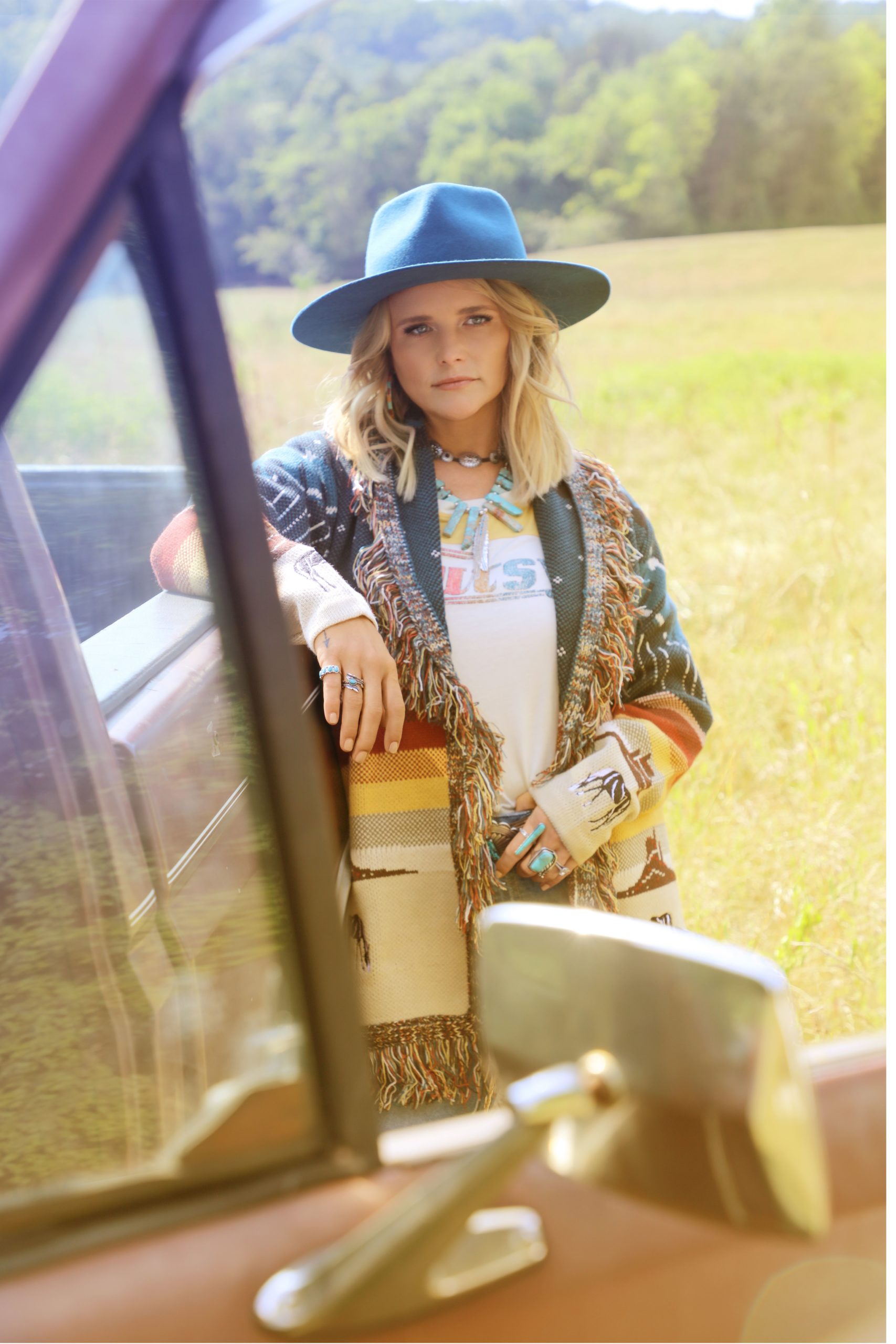 Miranda Lambert
Lambert is the most decorated artist in the history of the Academy of Country Music. She is the recipient of more than 70 prestigious awards and special honors: 35 ACM Awards (including 9 ACM Female Vocalist of the Year Awards), 13 CMA Awards (Country Music Association), 3 GRAMMY Awards, the Harmony Award (Nashville Symphony), Artist in Residence (Country Music Hall of Fame), the ACM Gene Weed Milestone Award, ACM Song of the Decade Award, and was named 2019 RIAA's Artist of the Year. The celebrated singer/songwriter has released seven studio albums that all debuted at No. 1 on the Billboard Top Country Album Charts, including the critically acclaimed Wildcard (2019), The Weight of These Wings (2016), Platinum (2014), Four The Record (2011), Revolution (2009), Crazy Ex-Girlfriend (2007) and Kerosene (2005). In addition, she released three albums with her trio, the Pistol Annies.
Lambert will be joined by the legendary Nitty Gritty Dirty Band, who will spend 2022 on the road celebrating the 40th anniversary of the iconic hit "Fishin' in the Dark". The Nitty Gritty Dirt Band played their first gig in 1966 in Southern California as a jug band and by 1969 had become a cornerstone of the burgeoning country-rock community. Their career breakthrough came in 1970 with the release of the record Uncle Charlie & His Dog Teddy and the single "Mr. Bojangles," a folksy Top 10 pop hit that remains a staple of their live show. Nitty Gritty Dirt Band earned a pop resurgence in 1980 with "An American Dream" and "Make a Little Magic." Those singles also found traction on the country chart, setting the stage for a major run at country radio. The band secured 16 Top 10 country hits between 1983 and 1990, including three No. 1 singles: "Long Hard Road (The Sharecropper's Dream)," "Modern Day Romance," and "Fishin' in the Dark." Bernie Leadon, a founding member of The Eagles, played in the band from 1986 to 1988 filling a vacancy by longtime member John McEuen.
First out for the Lambert show will be Belles, a family group from Omaha. On August 27th, Belles is releasing an EP titled "All Hat No Cowboy" featuring 7 songs co-wrote with some of the finest writers on Music Row. Many of these songs have been featured on Spotify's "Texas Music Now" & "New Music Nashville" Playlists. In 2019, Belles opened D.R.E.A.M. The Tour- the 7th largest grossing tour in 2019 with 96 sold out arena shows in the US, Canada, UK & Australia. They were main support for teen star, JoJo Siwa. Before this tour, Belles played over 300 gigs, including opening for Dan + Shay, Old Dominion, Brett Eldredge, Lee Brice, Eli Young Band & more. Joining Belles on drums & harmonies is her 17 year old brother, Andrew and on acoustic guitar & harmonies is mom, Jaymie. Originally from the band, Mulberry Lane, she was signed to MCARecords in the early 2000s.
NEBRASKAland DAYS is a 501(c)4 Membership Corporation whose purpose is to produce Nebraska's Officials State Celebration. It is governed by a 12 member Board, which donates their time, talent, and treasure to ensure the success of the organization.